From How to Shoot Video that Doesn't Suck, Page 171:
Application videos need to cover interesting topics, presented in unique ways. Doing a bad video is like misspelling the company name on your cover letter.  First, Do no harm.
Don't duplicate what's already on your resume.  The woman who applied to Tufts by videotaping dances she choreographed for her favorite math functions was both odd and funny.  I hear she got in: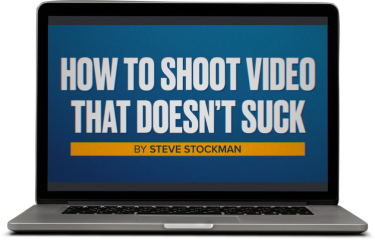 Get a free preview of the new video course!
Enter your email and be the first to get a free lesson of our new video course for How To Shoot Video That Doesn't Suck