From How to Shoot Video that Doesn't Suck, Page 192:
To promote your product using video, you'll want to intrigue a potential customer into learning more. Which means you'll need a big idea and plenty of entertainment value. A great video grabs your attention even when you have no interest in buying the product.
Someone sent me a link to Blendtec's "Will It Blend?" videos, which have millions of hits each. I don't watch them because I'm endlessly fascinated by blenders.  I watch because I'm endlessly fascinated by Blendtech's slo-mo video of blenders pulverizing things they shouldn't, like golf balls, iPads ,and bullets. Will these stunts influence my purchase decision next time I buy a blender?  I don't know.  But I'm certainly aware of the brand now, and I wasn't before.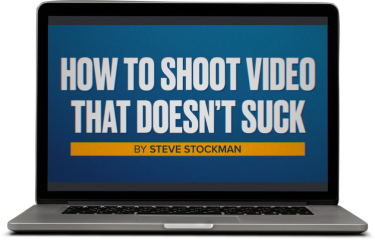 Get a free preview of the new video course!
Enter your email and be the first to get a free lesson of our new video course for How To Shoot Video That Doesn't Suck