From How to Shoot Video that Doesn't Suck, Page 25:
Before you shoot your next video, brainstorm a long list of why you're doing it and how you want to treat the audience. Select the most useful thoughts from your list and keep that in mind as your intent, or purpose. Let your intent live in your mind, and your video will instantly take on a life it may not have had before.
Here's a video I co-directed for Summer Stars Camp for the Performing Arts. Summer Stars teaches disadvantaged kids ages 11 to 14 how to succeed through the performing arts.
Ultimately, I went with the intent "to show a before and after view of the kids who've been to camp." Keeping that intent in mind throughout planning led us to interview kids on day one of camp, when they were defensive and shy, and again on the last day, after their triumphant performance in the camp-ending show. I also interviewed counselors now in college who'd been on the verge of gang membership when they first arrived as tough and terrified 12-year-olds.
Having a clear intent helped us see what really belonged in the video and what didn't. You can see the results here:
You can still donate to Summer Stars here!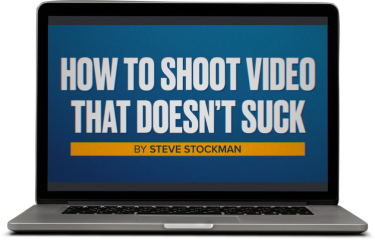 Get a free preview of the new video course!
Sample two lessons from our new video course free right now. No signup or credit card required!