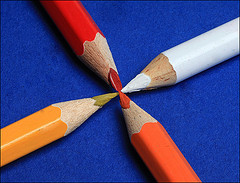 Let me introduce you to specificity, your new best friend. You guys want to be buddies because being more specific about what you're shooting automatically improves almost any video.
Instead of  the random tourist shots of"Our Vacation," shoot the video "Samantha's first time out of the country"—which focuses specifically on what it's like for 15 year-old Samantha to visit France for the first time—dealing with a new language, different money and jet lag.
Instead of "Our Company" how about a video about "How we deliver shoes to your door" or "Roz, the Customer Service Genius"?
If you're shooting "a birthday party" make it more specific by focusing on "Sarah at her birthday party" or even more specific by zooming all the way into "Sarah's first piece of birthday cake."
Whenever you're about to hit record, ask yourself, "What's special about this person or place in this exact moment in time?" The more specific your answer, the better your video.
By the way, are you following me on Twitter?  It's all the rage.
(image by John Finn via Flikr.com)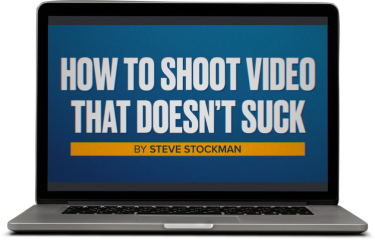 Get a free preview of the new video course!
Sample two lessons from our new video course free right now. No signup or credit card required!