This  demo video from Corning gets us excited about the future of glass.  Here are some lessons you can use in your next demo video:
Think about structure:  The entire piece takes place over a single "normal" day. By putting us in a "normal" environment and following another "normal" day,  the video really accentuates what's NOT normal– all the advances in glass technology that are coming soon. (see also: Unity)
Add Music:  The score keeps the piece moving.
Tell a Story:  Like all good videos, this one has a clear beginning, middle and end
Focus: Corning's demo video focuses nicely on one key point:  Glass technology will change your life, soon.  By staying simple and focused, it makes the point clearly and memorably.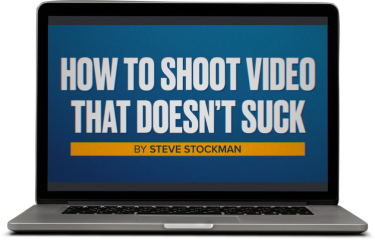 Get a free preview of the new video course!
Enter your email and be the first to get a free lesson of our new video course for How To Shoot Video That Doesn't Suck