From How to Shoot Video that Doesn't Suck, Page 114:
Aristotle was the first to note that great drama has three unities—of time, of place, or of action. Unity is another way to suggest a pure focus on one thing. A play might take place over one day (unity of time), or in single house (unity of place), or around a single event (unity of action). Unities keep the audience (and the writer/director) clear on what story they're telling, making those stories more focused and powerful.
You may think we're getting a little highbrow in our analysis here, quoting Aristotle and all. But there's a lot you can do with the idea of Unity in your video. For proof, play "Spot the Unities" in this multi-million hit video, "Where the Hell is Matt?":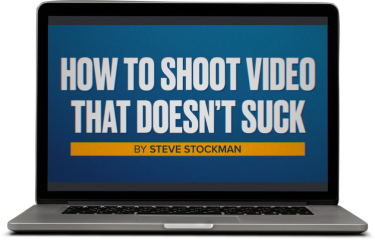 Get a free preview of the new video course!
Enter your email and be the first to get a free lesson of our new video course for How To Shoot Video That Doesn't Suck