There is no digital video effect that your camera can do that you should allow it to do.
Ever.
If you shoot nice clean video, you can always add a dorky effect like posterization later with one of many computer editing programs designed to do it. But if you shoot posterized video, you can never take it off. You're stuck with it forever. Did I mention it was dorky?
Despite what the box at the store would have you believe, digital effects don't give your camera special powers. Instead they take the high-quality picture your camera is capable of at its best and degrade it with digital zoom or "night-vision" or some other ghastly thing they thought up in marketing to make their list of features look longer.
Shoot all your footage normally, always. If you feel the need to "night-vision," "night-vision" it in your computer's editing program. That way, you'll still have the original, nice-looking footage just in case.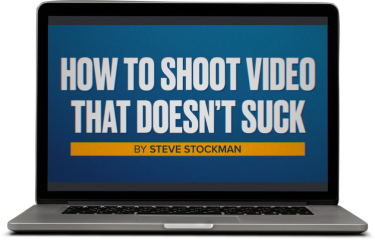 Get a free preview of the new video course!
Sample two lessons from our new video course free right now. No signup or credit card required!