From How to Shoot Video that Doesn't Suck, Page 61:
Videos have genres, although you may not be used to thinking of them that way. Instructional videos, "punked" videos, music videos, webcam rants, sketch comedy, stop-motion animation—the definitions are still evolving, but they're there. Video genres both communicate what your video is about and lock you into expectations. Fail to deliver on the genre expectations, and the audience is disappointed.
A sketch comedy video had better be funny. A music video needs to show the band and the entire song. A wedding video needs the "I do" moment. A product demonstration video should clearly show you why you'll love the product. I should laugh and cry while watching a memorial video, and learn how to stack boxes during a workplace procedure video.
Genres may seem limiting, but actually the expectations they set up can be fun to screw with– Witness this mashup of a musical and college admissions video from Yale. (This Harvard Response is rude and very funny– but being straight Parody genre, it has nothing to do with mashups.)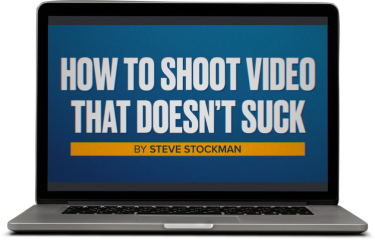 Get a free preview of the new video course!
Enter your email and be the first to get a free lesson of our new video course for How To Shoot Video That Doesn't Suck