I have been an amateur photographer for ten years, and I have been through the critiquing process many times. I have paid professional photographers to critique my photography, always with the request that they be brutally honest in their observations and suggestions. I learned more from this approach than I did from any courses or workshops that I took.

I can't seem to find anyone who is willing to do the same for my videos. Any suggestions?

-Bob,  Dalton, Ga.
First, let's talk "brutal honesty."
I'm not a big fan of brutality as part of anyone's learning process.  Truth, yes.  But "brutality" seems like a convenient refuge for the small-minded to diss your work without contributing to your growth. Now it's probably true that some people learn best by having a two-by-four applied to the side of their heads.  But wouldn't you rather learn from someone who understands what you're trying to do, and can make great suggestions without the pain?  Great teachers are out there, though you may have to work hard to find them.
Here some suggestions on how to find feedback even in a small town:
1) Join an on-line learning community like Vimeo Video School.  Lots of people learning and teaching, and tons of great training videos. You may be able to find talented people who'll trade critiques.
2)  On-line courses.  UCLA Extension has courses in directing, for example.  I'm sure other schools do as well.  I know you don't love courses, but some have instructor critiques built-in. I've known instructors who freelance doing student (and professional) critiques as well.
3)  If you really want a pro you might advertise on LA's CraigsList or browse a film group on Linked In for a contact.  Talk to the person by phone, get references, and look up their credits (!!) in IMDB before you buy.
4)  Groups: Meet-up groups on filmmaking exist in most major cities.  Or start your own critique group with friends interested in video.  Share videos and share feedback.  Try exercises together like the ones in my book or this free download.  Learning to critique others is an important building block to critiquing you own work.  And critiquing your own work is ultimately what makes you grow.
One thing working in a group can teach you is how to critique effectively without the brutality.  Which might, for you, be worth figuring out.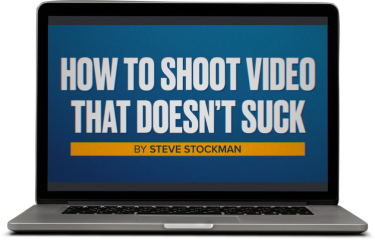 Get a free preview of the new video course!
Sample two lessons from our new video course free right now. No signup or credit card required!