Want to know a secret that professional directors know and don't often share?  Of course you do.  Here it is:
85% of the director's job is casting.  If you get the right person in front of the camera, your film will be great.  But get stuck with the wrong talent, and you are in deep trouble. (For those of you with math OCD issues: another 10%  is helping talent to do their job, and the last 5% is staying out of the way.)
Having the wrong talent on screen is a lose-lose proposition for everyone.  Your video will suck, and the poor business owner or spokesperson or actor will look awful and uncomfortable.  Forever.  On Youtube.
Even though it's hard, even though you may be getting paid by someone to do it, even though you may be a close friend or an employee of the person who wants to be the star of the video– never do a video where the on-camera talent looks bad.
Yes, I'm talking to you, director of this awesome fail of a music video: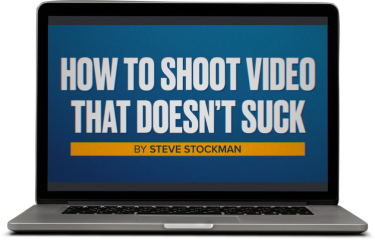 Get a free preview of the new video course!
Sample two lessons from our new video course free right now. No signup or credit card required!