From How to Shoot Video that Doesn't Suck, Page 111:
You gotta walk before you run, and in video, you gotta learn how to compose a shot before you start waving the camera around.
Film is motion, but motion doesn't always mean a moving camera. Moving objects in the frame, a static camera and film cuts convey enough motion and emotion to be authoritatively exciting in ways that a vaguely meandering camera won't.
Until you're a pro, you'll shoot better video if you don't move the camera.  But don't worry—a static camera doesn't mean a boring video.
Want proof?
There are some 90 cuts in Hitchcock's famous Psycho shower scene, and in all but four the camera stays dead still (count for yourself!) The viewer's sense of relentless, kinetic brutality comes from the cuts between them.
https://www.youtube.com/watch?v=8VP5jEAP3K4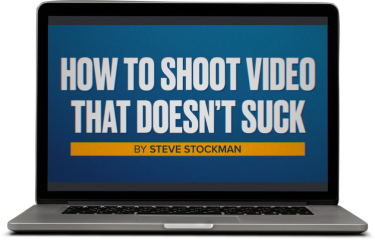 Get a free preview of the new video course!
Enter your email and be the first to get a free lesson of our new video course for How To Shoot Video That Doesn't Suck