One of my daughter's high school teachers handed out this video assignment option: a 10 page paper or a 40 minute video.
A forty minute video?  That's almost as long as a network hour (less commercials.)  Yes, it's possible for a high-schooler to fill the time, but very unlikely they'll fill it with anything anyone would want to watch.  It takes a network 12 weeks, $3 million, and a full-time team of hundreds– and half the time their shows aren't watchable.
A paper takes research and writing.  Video, done right, involves research and writing AND translation to images and action, shooting skills, team management, and editing.  Each skill is every bit as hard to master as research and writing, and we don't teach them in schools.
Teachers:  If you're going to assign video (and you should) give kids a chance to succeed. Give them a strict 3-minute time limit. Help them develop concepts.  Teach them something about storytelling first.
They'll do better work, and you won't rip your hair out watching a bunch of bad 40 minute videos.
Now the plug part:  If you want to do a good job teaching them video, how about this: 5 free hours of classroom lessons. You can teach an hour, or all five lessons.  You'll thank me when you see the videos.
Click this link to download the Video Bootcamp PDF.  100% Free.  Nothing to buy, no email address to leave, no hoops to jump through.
Why not tweet or email the link to your favorite teacher?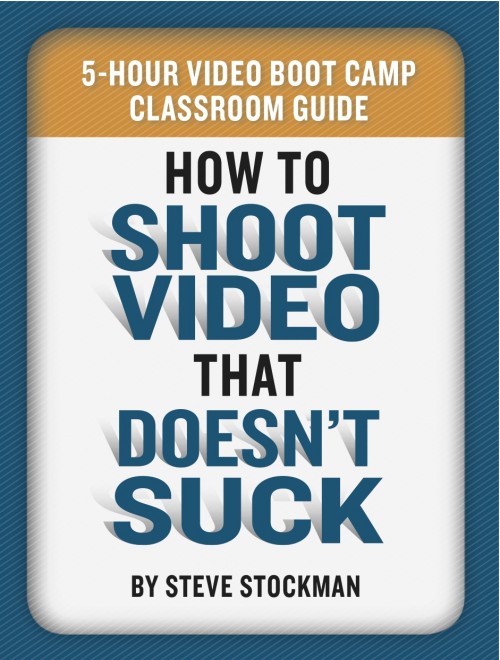 Teachers:  Questions on how to use video in the classroom?  
Ask them here!