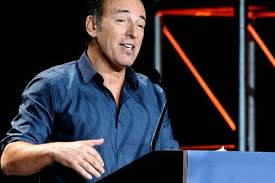 Bruce Springsteen keynoted SXSW last week.
Billed as a conversation about Music, it's really a conversation about Creativity.  One man's journey– funny, exciting, profane, smart and inspiring. Brilliant.
Video is a craft, of course, just like guitar playing.  But just like guitar playing, the key is finding your art.  Bruce Springsteen can help you find yours.